About Us
777 Promotional Products conducts weekly reviews of our competitors and we adjust our pricing to ensure that our family of distributors always enjoys the most aggressive package (quality, number of processes, 5 star rated customer service) in the industry.
Our Mission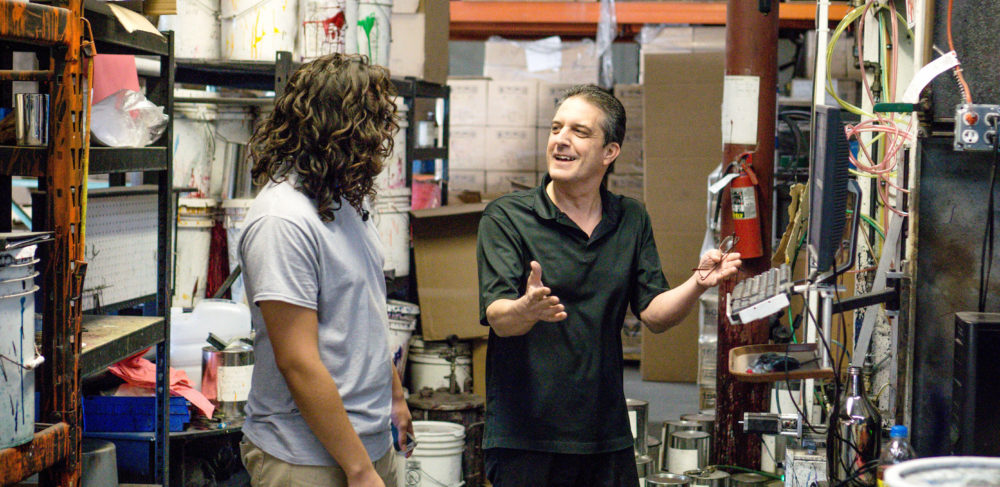 Tripleseven Promotional Products´ mission is to provide to our family of advertising specialty distributor´s high quality custom printed promotional products with exceptional customer service."
Innovation, quality, competitive prices, value and excellent customer service are the foundations of our success. Because of our experienced and highly trained personnel, full service graphics department, nationally recognized award-winning production processes, quality assurance system and shipping processes, you can be confident that your satisfaction is our number one priority.
Dedication, commitment to excellence in production and customer satisfaction has been the catalyst to 777 Promotional Products´ Five Star ASI supplier rating and three consecutive years of double digit growth.
Triple Seven offers:Single & Multi-color direct screen printing
Lusterware
Metallized & Spray coating
Full & Bottom Spray
Gold, Platinum and Silver imprints & halo´s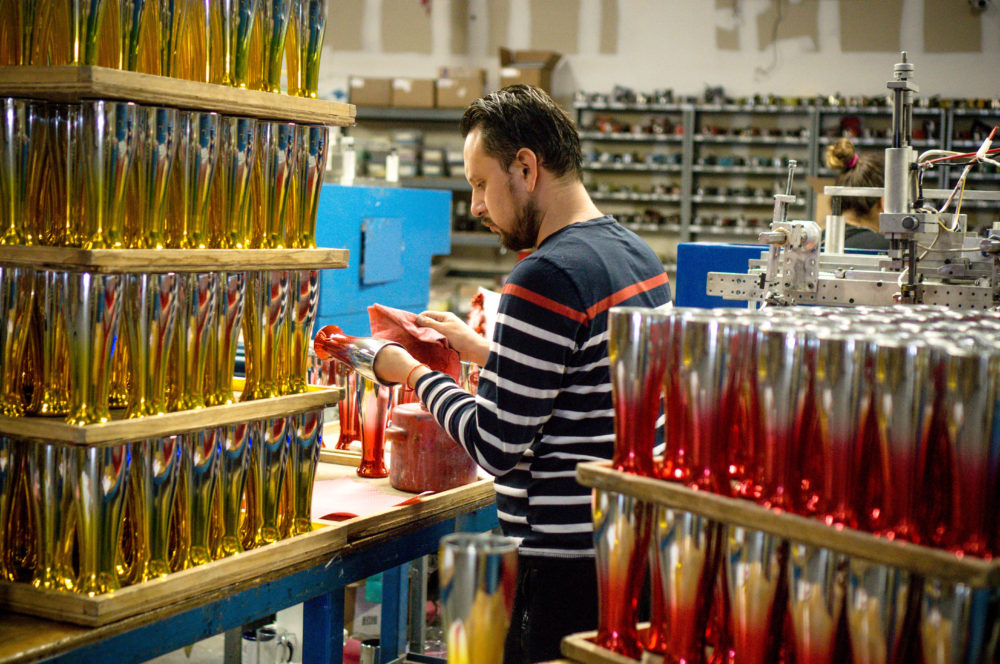 General Information
Purchase Orders
In order to ensure your order is processed as quickly as possible, please provide a completed purchase order including all necessary information. This includes item number, quantity, imprint color(s) and location, complete shipping information, and any other directions or relative information about your order. Questions and callbacks for order clarification may cause a delay in producing or shipping your order. Any credit issues may cause delays in your order. 777 Promotional Products, Inc. will be held harmless of any misinterpretation of copy layout on handwritten orders or layouts. A submitted purchase order is a legal document; any changes must be confirmed in writing. All orders (including re-orders) are confirmed. Order confirmation is to ensure complete accuracy of order and availability of inventory. Order confirmations must be reviewed, signed and returned to proceed with production. 777 Promotional Products, Inc. is held harmless for any duplicate shipments that occur because "confirming" did not appear on the follow-up purchase order.

Production Time
Normal: 7–10 business days after art approval and order confirmation are received for single color projects.Re-order: 1-4 business days after art approval and order confirmation are received.Rush: All orders that require less than a 7 (seven) business-day turnaround are considered "rush" orders.
24 HOUR RUSH – Please Contact Us at 702-644-0115
Note: Art approval and order confirmation are required prior to production on all orders.
Screen Charges
There is a $68.75 (g) screen charge per imprint color for direct screen-printing. This applies to the first order of each new design. This covers all press setups and screen processing costs.
Speculative and Pre-production Samples
Samples are available at $75.00(g) per color plus normal artwork and screen charges. These charges will be billed separately from the large quantity production run. Production of your order will not begin until we receive your signed proof approval form.
Over/Under-run Policy
All items are made to customers' special design, and in order to maintain quality control; exact quantity shipments are not guaranteed without an additional charge. As is standard for the industry, we have an overage/underage policy of 5% of the quantity ordered. This means your order will ship within 5% over or under the quantity you requested. You will only be billed for what is shipped. A fee of 5% up charge on ware will be applied for exact quantity request. Orders which specify "exact quantity" will be billed an additional 5% and could result in an under-run after firing. This is an industry standard and orders must be considered fulfilled.
Distributor overrun
Upon request, overruns will be sent at cost of item plus freight.

Changes or Cancellations
Orders are confirmed firm and any changes or cancellations must be submitted in writing. Customer will be responsible for all charges that have been incurred prior to the order change or cancellation. Minimum charge is $56.00(g).

Pricing Note
777 Promotional Products, Inc. is held harmless for any outdated catalog or incorrect industry web sites, in this event our 777promoinc.com will prevail. All prices listed in this catalog are based upon labor and material costs at the time of printing. Pricing is subject to change without notice.

Quality and Nature of Ceramics and Glassware
777 Promotional Products, Inc. offers a wide variety of appealing and cost effective promotional products. However, due to the inherent nature of ceramics and the properties of glassware produced by domestic and foreign manufactures, there may be slight imperfections and irregularities, which should not be perceived as defective. Variations in materials, firing temperatures, glazes and pigment can cause variances in the final product, which are considered acceptable. Size and color variation may vary within an order or order to order, but the deviation is within industry standards.

Claims
All claims, other than that involving freight carrier, must be submitted in writing to our office within 30 days of the invoice date. Any damaged claim due to shipping parcel or freight must be reported in 15 days form the shipments delivery inorder for us to file a claim. Shipments returned without prior permission will be refused. Before any complaint is processed, we reserve the right to inspect several production pieces.

Price Matching
Although 777 Promotional Products is committed to not being undersold; matching a competitor's price will be at the sole discretion of Triple Seven Management. Examples of why a competitors price would not be honored include: private molds, discontinued items, irregular/sample products, substandard process methods and organizations associated with selling promotional products to end users, bypassing the Distributor network.

Proposition 65
777 Promotional Products decorates products utilizing materials that comply with current U.S. Food and Drug Administration guidelines for heavy metal release standards. The State of California does not recognize the FDA standards. California enforces its own standards defined as: "The Safe Drinking Water and Toxic Enforcement Act of 1986, referred to as Proposition 65". This legislation only applies to California and does not ban any product. It requires compliance with the law or the use of product warnings. Triple Seven complies with this California Law. However, it is the distributor's responsibility to notify Triple Seven of shipments that will be utilized in California.
Artwork and Applicable Charges
Camera-ready artwork should be submitted with each new order. Camera-ready artwork is defined as a black and white color separated positive image with clean sharp lines that do not require any additional alterations. Photocopies, faxed art, sketches, stationary, business cards, and other imprinted products are not considered camera ready and may be subject to additional art charges. 777 Promotional Products, Inc. reserves the right to reject any art that is not considered camera ready. Art charges are billed at an hourly rate of $47.00 (g). Art will be reviewed and if charges are appropriate a quote will be generated prior to production.Orders requiring more than fifteen (15) minutes to convert artwork to camera-ready will be billed at a pro-rated amount. These charges also apply to text and typesetting. Acetates, film positives, screens, and other preparatory materials produced by 777 Promotional Products, Inc. remain the exclusive property of 777 Promotional Products, Inc. Instructions pertaining to layout, colors, size, positions of art and type styles should be clearly stated on your purchase orders. If not specified on the purchase order, art size and placement will be at the discretion of 777 Promotional Products, Inc. and the internal graphics/art department. 777 Promotional Products, Inc. reserves the right to define complicated art.

Electronic Art
Artwork may be provided via E-mail, DVD, or CD-ROM. Files must be vector format with all fonts converted to outlines, curves, or paths. Bitmap files will require an additional charge. E-mails must identify distributor name and purchase order number in the subject line of the email.
Please E-mail art to: art@777promotionalproducts.com
Please fax art to: 702-644-8945
We accept the following PC or Mac program formats:
Adobe Illustrator, Photoshop, & InDesign CS3 (and above)
CorelDraw X3 (and above)
Freehand MX (and above)
777 Promotional Products, Inc. is to be held harmless for failure to provide clear, concise, and correctly formatted art: misdirected emails, incompatibilities, corrupted files, or uncompressed files.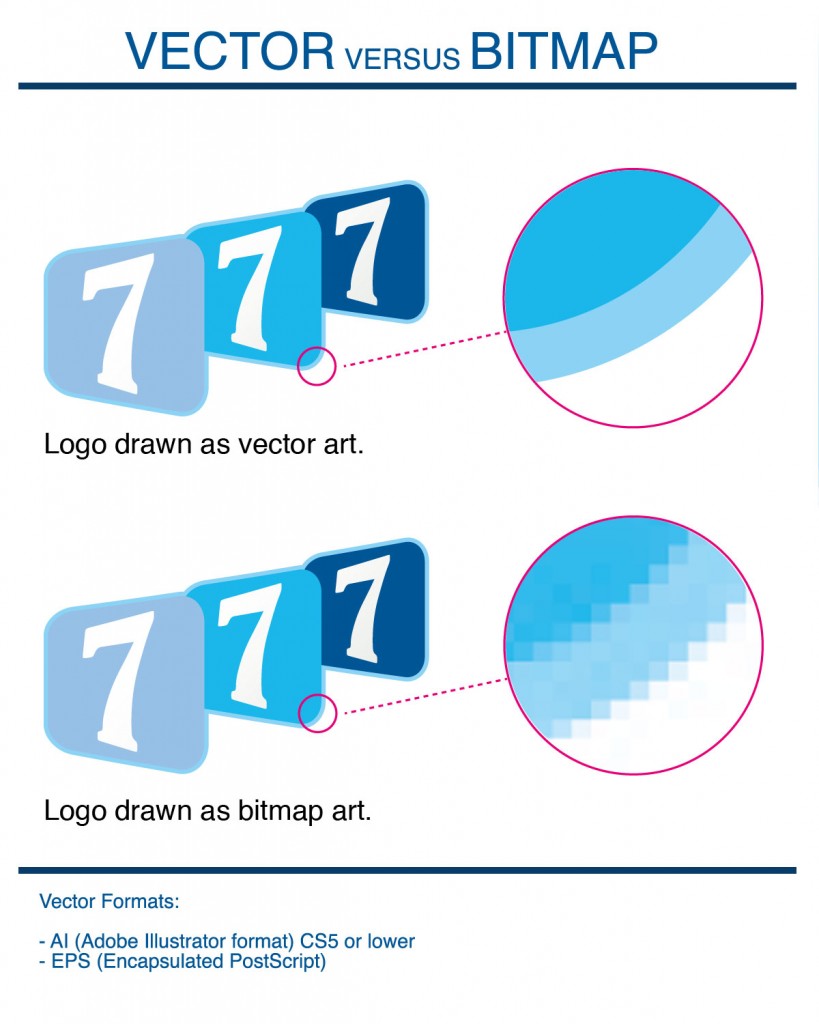 Halftones
Artwork containing half must be supplied to size with all halftones at 60-line screen (LPI) or dots per inch (DPI)
Imprint Colors
777 Promotional Products, Inc. offers a variety of glass, ceramic, enamel, organic inks, and epoxy imprints. PMS colors are paper colors and will be used as a reference and guide only. Please specify PMS numbers for imprint color(s) on the purchase order. Due to the nature of ceramics, glass, and the firing process absolute exact matching cannot be guaranteed. While we offer many standard imprint colors, some colors such as Rhodamine Red, Rubine Red, Hot Pink, and Bright Purple cannot be achieved with the ceramic color palette available for high firing on glass and ceramics. If you choose one of these colors, we will notify you and request an alternate color choice. Variations can also occur due to substrate color, opacity, and other factors. A pre-production proof is highly recommended when imprint colors are critical. All ceramic imprints (except precious metals and imitation gold and silver) are dishwasher durable. Satin Etch is a popular imprint color often used on glassware. This is a screen-printed application, 777 Promotional Products, Inc. does not offer a deep etch process.
Imprint Size and Position
Order must clearly specify if artwork is one sided, two sided, opposite the handle, or a wraparound imprint.
Orders must also clearly state if the submitted artwork is the exact size, or if it is in need of enlarging or reducing. In the absence of these instructions we will use our best judgment. If specific instructions for art size and location are not clearly stated on the purchase order, no claims will be processed. Imprint Locations are defined as follows:
FRONT: Imprint facing right-handed drinker
BACK: Imprint facing left-handed drinker
2 SIDED: Identical image imprinted on each side
OPPOSITE THE HANDLE: Imprint is centered opposite the handle
WRAP-AROUND: Imprint wraps entire glass surface area
Imprints using glass and ceramic enamels must be 2cm from the lip and rim of the mug or glass due to voluntary FDA guidelines. Please take this into consideration if your artwork is to be vertically centered as we may be required to reduce its size. If specifications are not made on sizing of artwork 777 Promotional Products, Inc. is held harmless. Certain glassware products have a "seam" opposite the handle. We do not recommend wrap-around imprint on "seamed" items. Artwork on some items depicted in the catalog and on the website will be altered in appearance due to taper, shape, or radius of the item. Some examples, but not limited to are martini glasses and brandy snifters.

Precious Metal Imprints
For metallic gold, platinum, or copper imprints range in price based on quantity from $1.00 (g) per piece, per side, up to 3 square inches of coverage . The pricing is in addition to regular imprint color charge. If the imprint exceeds 3 square inches of coverage, consult the factory for additional pricing. We reserve the right to revise metallic imprints prices at anytime, according to current market conditions. Metallic imprints are not dishwasher safe. Requests for precious metal imprints may cause your order to be delayed. Requesting "metallic gold" will ensure your items will be imprinted with 12k gold.
Microwave safe gold and platinum imprints are available upon request. If you desire this process, "microwave safe" must clearly appear on your purchase order or we will use our regular metallic imprint. Pricing for microwave safe metals are the same as standard metallic imprints. Microwave safe metallic imprints can vary slightly from the appearance and shine of standard metallic imprints. We reserve the right to revise microwave safe metallic imprints prices at anytime, according to current market conditions. Microwave safe metallic imprints are not dishwasher safe.
Rimband 3/16"

Halo (Actual prices based on quantity)
Proofs
A confirmation E-mail artwork proof is sent with every new order. This is exactly how your imprint (size, placement, and copy) will appear on your chosen item. Your order will be produced as proofed unless otherwise notified in writing. Please pay particular attention to spelling, contact information, numbers, size, and positioning of your layout. Written approval must be submitted before production will commence. Any delay in returning your art approval may result in a revised shipping date. Changes requiring additional art time will incur an hourly rate of $47.00 (g).
Virtual Proofs
Due to the inherent nature of most computer monitors having varied calibrations, color management, brightness, and resolution, the actual imprint color(s) and imprint location will vary with the actual production run. Be aware that most virtual samples are a visual guide and may not reflect the exact imprint placement for the actual production run. A true representation for your design is an actual pre-production proof.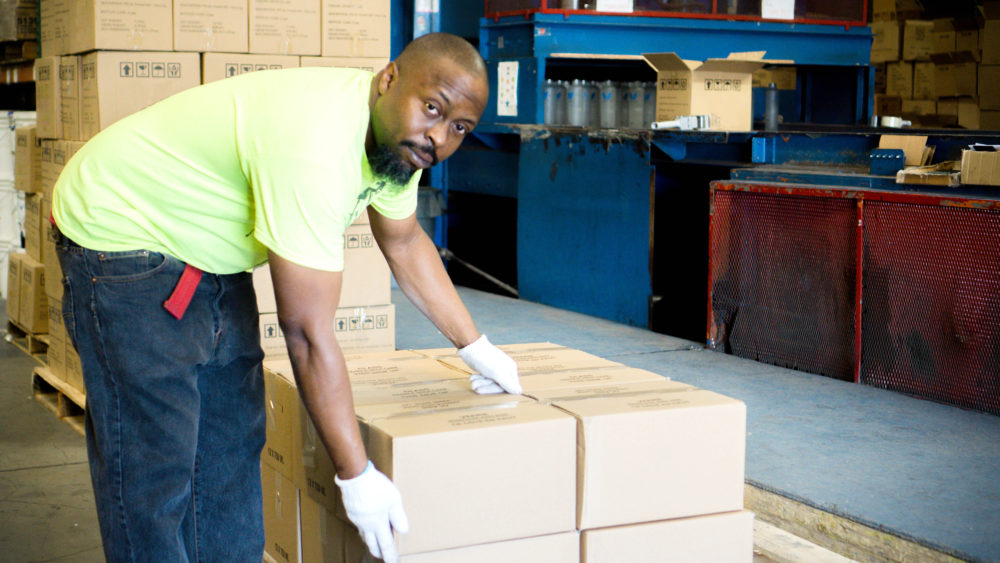 Shipping Information
All shipments will be sent freight prepaid, unless otherwise specified. 777 Promotional Products, Inc. reserves the right to tender additional freight billing from the carrier after the original invoice is issued for miscellaneous fees, including but not limited to: inside delivery, residential delivery, re-delivery, address corrections, or brokerage fees billed by the carrier. Upon request, the factory will provide freight estimates.
Estimates are not guaranteed and are subject to change without notice. Please state on your purchase order if you wish to use a specific carrier or the factory will select the most economical house carrier. 777 Promotional Products, Inc. reserves the right to ship your order by the method we deem to be the most efficient manner. This means that we will ship using the best method to get your order to the final destination on time and intact. All goods are shipped at the buyer's risk and all claims must be made with the freight carrier, normally within 14 days of receipt of merchandise.
We do not ensure timely delivery or safe carriage of goods. Recourse rests exclusively with the transportation company. No adjustments will be given for any delayed or damaged shipments or for any other reason beyond factory control. No C.O.D., Parcel Post, or Priority Mail shipments.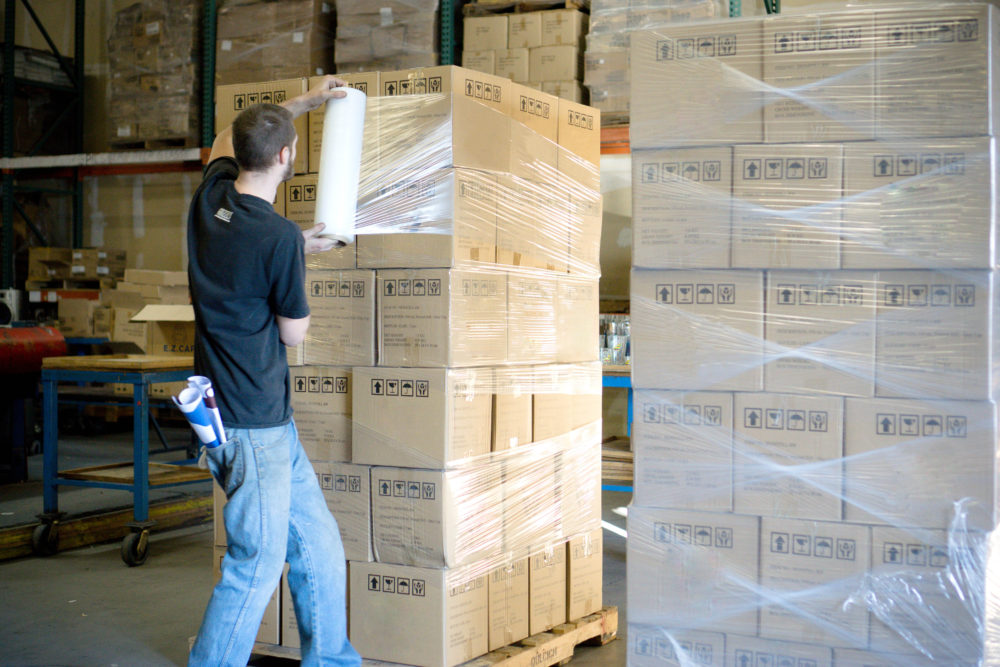 Billing and Shipping Address
If no shipping address is noted on an order, the order will ship to the billing address. If the shipping address is "unknown" or "to follow", note this on the purchase order. Production of the customers order may be delayed until the shipping address is provided.

Drop or Split Shipments
Drop or split shipments are billed at $10.00 (g) per drop ship location after the first shipment. Drop ship list must accompany order. Drop or split shipments must be in full case quantities. Any order in broken case lots will require specific quotation and this will result in an up-charge, 777 Promotional Products, Inc. will be held harmless for any damaged order reshipped from the first drop point. All multiple drops are F.O.B. Southern Nevada. Additionally please note that one of the shipping locations must be designated as the recipient of over or under quantities.
Inside and Residential Deliveries
Orders requiring inside or residential delivery must have this noted on the purchase order. Failure to do so may result in delayed delivery and additional freight charges forwarded to you after the initial invoice is issued. Deliveries beyond the buyer's dock may be subject to an additional charge and will only be done at the customer's risk. If an inside delivery is requested at the time of delivery, please be advised you may receive a subsequent invoice for this service in addition to your original invoice.
FedEx/UPS/Parcel Post Shipments
Glassware and ceramics are generally not suitably packaged for small package carrier shipments. Over-pack cartons to protect against breakage are billed at $5.50 (g) per carton for all small package carrier shipments. This charge is in addition to the freight charge and will be itemized on the invoice. If you experience breakage, we can imitate a claim for you, only if we shipped on our account number. The account holder must file third party or collect claims. All claims must be submitted in writing. Minimum order to replace breakage is 36 pieces. If you decline the use of over-pack cartons, it is understood that 777 Promotional Products, Inc. is held harmless for any breakage claims.
Freight Equalization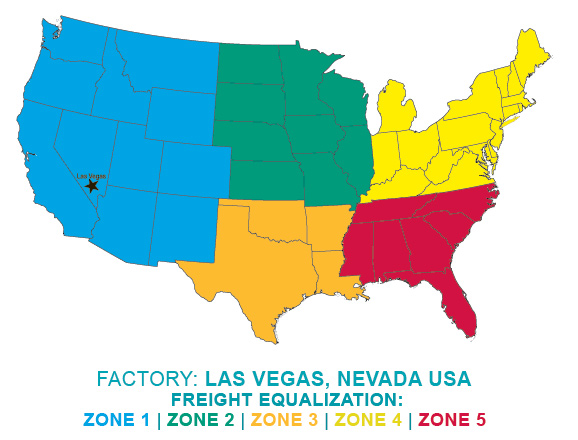 777 Order Form